From The Daily Haymaker:
Leaders of two of the largest, most active Tea Party organizations have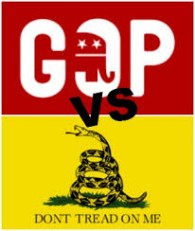 issued releases announcing their intention to protest at the NCGOP 2nd congressional district meeting in Sanford on Saturday, April 9.  Moore Tea Citizens and the Asheville Tea Party issued the following statement:
[…] It has been very obvious from the moment of Mr. Harnett's election at the 2015 State Convention, that the Central Committee has been highly displeased that their establishment insider candidate, endorsed by Governor McCrory, Senators Richard Burr and Thom Tillis, was not the choice of the GOP base.

Conversely, The GOP party members who elected Mr. Harnett are not at all pleased with the NCGOP Central Committee for their non-transparent, secretive tactics thwarting Chairman Harnett attempts to be successful. These tactics include: denying him access to NCGOP headquarters, his email account, and false accusations of hacking the website.

The grassroots support for Chairman Harnett is based in his Conservative credentials and relationship with his GOP constituents. The grassroots contend that neither has been embraced by the party establishment elites.

The NCGOP war on the grassroots has also gained much media attention in both state and national news outlets such as The Wall Street Journal. This 'rift' has even caught the attention of talk show host Rush Limbaugh. If this is not resolved, it has the potential of damaging the outcome of our general elections in November.

[…]Liberty loving citizens who refuse to sit down, and shut up, please join us to support NCGOP Chairman Hasan Harnett. Chairman Harnett is a fine man and Patriot. He does not deserve this treatment from NCGOP party elites whose only interest is to protect their power, not represent WE THE PEOPLE.

Come and join the many so together we make a difference.

*GOP District Convention 2 check-in starts at noon and the Convention begins at 2 pm. If you belong to District 2 and are attending the Convention: The cost for attending the Convention is $20 for those who pre-register and $25 for anyone who registers on the day of the Convention. In order to pre-register, go to http://ncgop2.com. Click on the "Register here" box appearing on the left side of the screen. At the next screen click on the green "get tickets" box. Pre-registration ends on April 4th.[…]
The 2nd congressional district is chaired by Joyce "Ma" Cotten, who —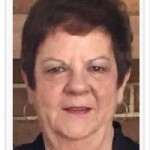 with the aid of her daughter Kim Cotten-West, chairman of the 3rd congressional district GOP — has led the attack on NCGOP chairman Hasan Harnett.
Sources tell us that, in addition to activists from the Asheville area and Moore County,  we can expect to see participants in the protest from the Triad, The Triangle, and coastal region of North Carolina.