Brant Clifton at The Daily Haymaker
Jim Womack is a widely-respected Republican leader.  He's a military veteran, and has been a Lee County commissioner and an appointee in the McCrory administration.  He serves on the state GOP executive committee and is a member of the party's resolutions committee.
In an email to his county party chairman and county executive committee, Womack minced no words in discussing the turmoil surrounding the state central committee and state party chairman Hasan Harnett:
[…] I keep hearing that all then dirty little details about Hasan's actions will be forthcoming from the state GOP, but after a week or more nothing has been provided. This note and powerpoint from Hasan are pretty damning towards the Central Committee. I will again make a call for the resignation of everyone involved in Hasan's email being cut off at our district convention, and at the next state meeting or convention. In fact, I will be drafting a resolution demanding those resignations to present on the floor at the state convention. It is high time the Central Committee took a hard look at their over-reach and in failing to meet the will of the Executive Committee.

Hasan was duly elected by the rank and file. It is completely inappropriate and a slap in the face to the state GOP for this underhanded and non-transparent behavior to have taken place. Woodhouse needs to go, right along with anyone who had a role in any false allegations against Hasan and in his email being shut down without his consent.[…]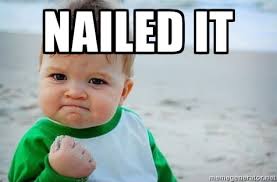 Here's the powerpointWomack references in his note.
For what it's worth, it's good to see a grownup trying to provide some leadership in this situation.  Where the heck are the governor, lieutenant governor, and US senators — the top of the GOP ticket in November? 
Some may dismiss all of this as too inside-baseball.  But the candidates need to be aware that this nonsense at the state party is leaving a bad taste in the mouths of a whole lot of folks they're going to need to put out their campaign signs, canvass door-to-door, and work the polls for November.